We have talked before about the perceived anonymity of the internet and how it has led to more open discussions with others online, but I wonder about the making it more anonymous here for people to open up more. We really enjoy hearing what other people have to say, and do what we can to make it easier for adults to share with others using our web site. We take all of the comments and emails we receive, and contemplate what people have to say. We publish comments that are critical of our site, and even comments that are critical of us and our chat room moderators. Yet we want more discussions from thought provoking people like yourself.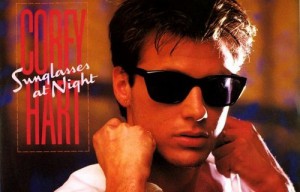 We do not publish all of the comments that are left on our blog, and we at time delete posts that are made in the forums. We generally ask for permission to post excerpts of emails that are sent if the sender agrees to it. We've got a pretty big back log of email conversations that we need to edit before publishing, and mainly for the benefit of our moderators. We engage each other in conversations through the chat room and emails as well. So I am thinking, what would make it easier for the regular users to open up and discuss more in the forums and blog posts?
We have considered making it so that an email address was no longer required for adding comments to the blog. The main reason we have that requirement is to cut down on the spam that spam bots try to get published. It also makes it possible for people to select an avatar or gravatar to appear next to their screen name in the posts. It's also a great way for us to email you back privately if you ask us to. I know many people are shy about sharing a real email addy with an adult site, and I don't blame you!
None of us want to share an email with a site and have to worry about getting spammed, or added to a list that gets sold to other shady companies. We do not do that here, and perhaps if we updated our privacy policy to reflect our actually practices you might feel more comfortable sharing? Personally I think privacy policies get to be too long, and inundated with a bunch of legal mumbo jumbo that makes every site seem sound like a user's privacy is important, until you read the fine print and find out you have to opt out of some shit in order to save some of your privacy. So I have been thinking about sharing more privacy tools and tips for users to feel more comfortable about sharing real and general feelings and thoughts.
I think it's great that we are all able to find some adults only time and space on the internet, and are comfortable engaging other people for sexual and other conversations. I think even with this perceived safety zone, we all still hold back a little, and if we all had some more privacy knowledge, tools, and know how, we would all share even more. So look for new tips from some experts to be shared here soon, and I invite you to share your thoughts about what would make it easier or more comfortable for you to share in the public forums and comments sections of the site. I know a lot of real hot talk goes on in the private messaging of the chat rooms, but we could all be engaging others 24-7 by making more publicly accessible comments and posts, which would help us all connect with many more like minded and perhaps not-so-like-minded adults around the world, which would give even more opportunities to share and learn from others. I am looking forward to it.
I remember a news story a while back that talked about how people act different when they are in a dark environment – be it a dark club or when wearing sunglasses. I need to find that news story. I think that when people have some virtual sunglasses on while online (using privacy tools) – we may see more openness.